"Since each of us is blessed with only one life, why not live it with a cat?" – Robert Stearns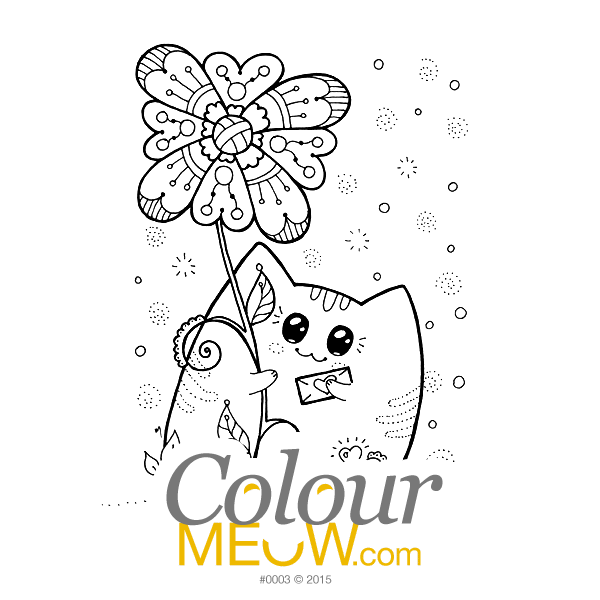 A cute cat Neko with a heart letter is holding a flower and smiling. What is inside the letter? It must be something exciting!
Buy Cat Colouring Page
Colour this adorable cat picture. Send it to someone to show love, appreciation, as a Thank You note coming from the heart. This colouring cat is great as a cute Valentine cat card!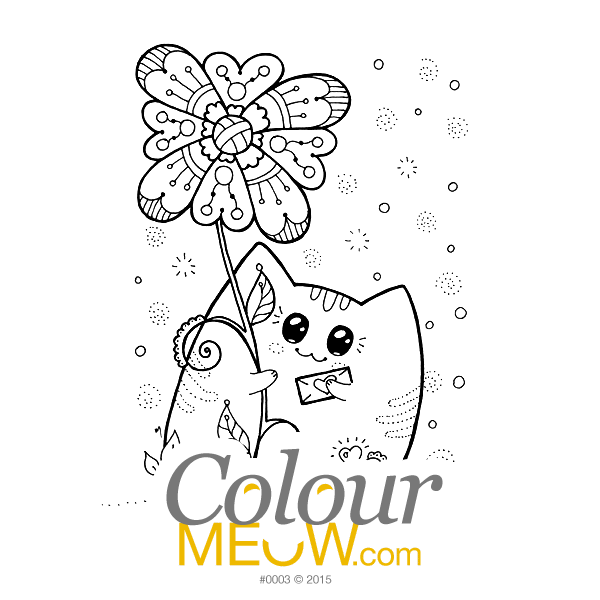 Cat Colouring Page - Kawaii Yoko Cats - Cat Neko - Heart Letter - (Design 0003)
DIGITAL High Quality PDF file (without the logotype watermark). Best for standard A4 paper size (21x29.7 mm, 8.3x11.7 inches). Ready for printing and colouring in!